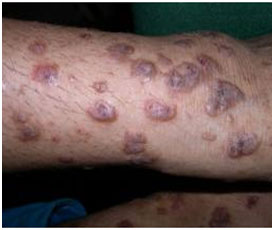 Lichen planus is a non-infectious, itchy rash that can affect many areas of the body. It is estimated that lichen planus affects 1-2% of the population worldwide and is more common in adults over the age of 40.
Affected areas can include:
The arms and legs
The mouth (oral lichen planus)
The nails and scalp
The vulva, vagina and penis
Causes:
The exact cause of lichen planus is unknown but probable causes are:
Auto-immune
Anti-inflammatory medications
Antimalarials
Thiazide diuretics
Treatment
At Valeda Wellness Centers, the researched Homeopathic oral remedies along with the supported external modalities and external application are aimed at yielding highly sustained relief from such diseases.